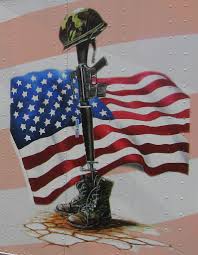 TAPS
While the light fades from sight, And the stars gleaming rays softly send, To thy hands we our souls, Lord, commend.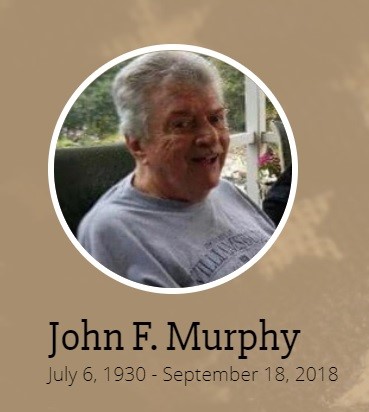 John F. Murphy
John F. Murphy, age 88 of Frankford, DE formerly of Waldorf, MD passed away with his family by his side on Tuesday, September 18, 2018 at Beebe Healthcare in Lewes, DE.
John was born in New York City, NY on July 6, 1930. He proudly served his country in the United Sates Army from 1950-1970. He was stationed in Korea, Panama, Germany and Vietnam and received the Bronze Star, Korean Service Medal, Vietnam Service Medal and the National Defense Service Medal with Oak Leaf Cluster. He retired from the Army on July 1, 1970 with the rank of a Platoon Sergeant E-7. John had also served as the ROTC Instructor for Carnegie Tech in Pittsburgh, PA. After his discharge from the service he was hired as a US Capital Police officer in Washington, D.C. and retired after, 23 years and moved to Delaware. In Delaware he became active in several organizations.  He was a member of the Mason Dixon VFW Post #7234 in Ocean View, DE where he had served as the Captain of the honor guard, the America Legion Post #24 in Dagsboro, DE, Elks Lodge #2645 in Ocean City, MD, East Sussex Moose Lodge #2542 in Roxana, DE and the Fraternal Order of the Eagles #4528 in Clarksville, DE. John loved fishing, traveling, spending time with his family and enjoying a nice cold beer. He was extremely proud of his Irish heritage. He was an independent man that did things his way and lived and loved his life to the fullest
He is survived by his loving wife, Susan E. (Davidson) Murphy; six children, Lynn Morris (Keith) of Cambridge, MD, Kathleen Garcia of Mechanicsville, MD, John Murphy of Bowie, MD, Joseph Murphy of Oxon Hill, MD, Thomas Murphy of Leonardtown, MD and Janet Brink ( Bill ) of Tampa, FL and five grandchildren, Ryan Garcia, Kellie Murphy, John Raymond Murphy, Haley Brink and Nicholas Brink.  He is also survived by two great grandchildren, Alexis Garcia and Farissa Hubbard; a brother-in-law, Jeffrey Davidson and his wife, Velma of Ft. Myers, FL; a niece, Shannon Ditzel of Arnold, MD and her two children, Dominic and Chris Ditzel.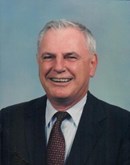 Edward F. "Ed" Larkin 1930 - 2019
Past President 13th Engineer (C) Battalion Association
Louisville – Edward F. Larkin "ED", 89, Passed away peacefully in the Palliative Care Unit at Baptist hospital early on the morning of July 23, 2019, in Louisville, KY>
Born in 1930 and a native of northern New Jersey, Ed graduated from Ridgewood High School (1948). He received his bachelor's degree in chemical engineering from Rensselaer Polytechnic Institute (1952).
While at RPI, he played football, basketball and lacrosse where he was an all American and co-captain of the RPI Lacrosse team that was National co-champion in 1952.
Ed served a tour of duty in the United States Army during the Korean Was, fought in the last battle on Pork Chop Hill, and received the Bronze Star for valor. He was a faithful attendee at reunions of the 13th Engineer Combat Battalion Association, also serving two terms as President.
For many years, Ed enjoyed coaching and umpiring youth baseball and umpired in the southeast regionals of the Little League World Series.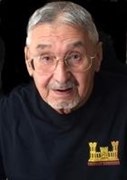 John Riverra Menor
Fayetteville—Mr. John Riverra Menor, 86, of Fayetteville passed away on Monday, March 25, 2019. 
He is survived by his wife, Yoko of the home; three daughters, Maryann Bishop (husband Glen), Kimmie Menor (husband Tim Kennedy), Caroline Miller (husband Scott), a son, George Menor (wife Ana) and children by marriage; Diana Carteret (husband Dale) and Eddie Dean (wife Sabrina); eight grandchildren, Nicole, Matthew, Andrea, Gabriela, Diego, Bryce, Zenas and Justin; three great grandchildren, Kaitlyn, Kalei and Andrew; and six siblings, Lenora Achay, Primasita Menor, Braollio Menor (wife Joyann), Gerry Menor (wife Crizen), Chona Rosuman (husband Robert) and Primo Menor (wife Elizabeth). 
John served proudly in the US Army, the Naval and Army Reserves for over 22 years, including two tours of Korea and three tours of Vietnam. He was a loving husband and will be missed by all who knew him. 
A Graveside Service with full military honors will be held on Monday, April 1, 2019 at noon at Sandhills State Veterans Cemetery. The family will receive friends prior to the service at Rogers and Breece Funeral Home from 10 to 11:15 a.m.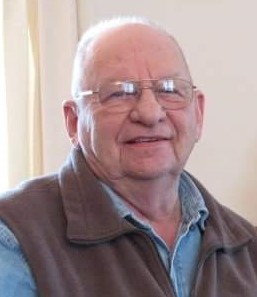 Mark R. Lay 86 Mt. Victory, Ohio
Passed away on February 27, 2019 at Logan Acres in Bellefontaine. He was born on October 21, 1932 in Dunkirk to the late Lorenzie Hamilton and Ruth Ann (Black) Lay. On February 5, 1956 he married Janet Evelyn Gray and she preceded him in death on October 9, 2008.
Surviving are 2 daughters; Ruth Ann (Steve) Rudowski of Plain City and Lisa Lay of Mt. Victory. 1 sister; Donna Hayes of Oxford, Alabama. Numerous nieces and nephews.
He was preceded in death by 2 sisters; Alice Hankins and Mildred Mathewson. 2 brothers; Paul "Gene" Lay and Robert Lay Sr. 1 sister-in-law; Starling Jordan.
Mark was a 1950 Dola High School graduate. He was a U.S. Army Veteran, serving during the Korean Conflict and fighting in the Battle of "Pork Chop Hill". After the conflict, Mark worked several jobs but retired from Super Food Services after 27 years. Mark was attending the Rhinehart Methodist Church in Mt. Victory and a member of the V.F.W. Post 6817 where he served as a past Quarter Master.
He enjoyed going to the Plaza Inn every morning for coffee with the "Coffee Group" and talking with the staff. Mark enjoyed doing word puzzles and was an avid reader in his free time. He loved to read up on history and studying the bible.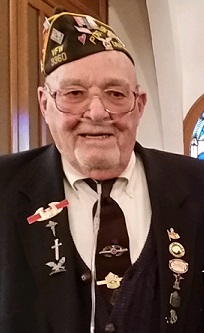 Charles H. Marihugh
Member 13th Engineer (C) Battalion Association
DECEMBER 7, 1928 ~ OCTOBER 27, 2018 (AGE 89)
Charles H. Marihugh, 89, of Defiance, passed away on  October 27, 2018 at Twin Rivers Care & Rehabilitation Center.
  
He was born on December 7, 1928 to Vernon and Mildred (Griner) in  Defiance, OH.  Charles served his country in the U.S. Army during the Korean War.  He worked as a welder and crane operator for Challenge Cook Bros. Inc. for 30 years.  Charles retired from Dick Gray Fabrication in 1995.  He was also employed with J.C. Penny Co., in Defiance since 1988.  On April 20, 1952 Charles married Eva Mae Weisz who preceded him in death on November 25, 2003.  On July 10, 2004  Charles married Louise Fockler.
  
 Charles was a member of the, AMVETS Post 1991, American Legion #300 Napoleon and a Life Member of VFW #3360.
  
Charles is survived by his loving spouse of 14 years Louise of Defiance, Ohio, son, Jeffrey (Betty) Marihugh of Napoleon, OH, grandchildren Andrew (Megan) Marihugh and Sarah (Ted) Stover, great-grandchildren, Grant and Benjamin Marihugh and Charlie and Molly Stover, sister, Ruth (Paul) Warnimont of Defiance, OH and brothers, James (Grace) Marihugh of Delphos, OH, Dave (Monique) Marihugh of Manchester, NH and Peter (Mary) Marihugh of Defiance, OH. 
  
 He was preceded in death by parents, wife, Eva Mae Marihugh and  great-granddaughter, Riley Susan Marihugh.
  
Visitation will be held on Tuesday, October 30, 2018 from 2:00 pm until 8:00 pm at Schaffer Funeral Home, Defiance, Ohio.
     
Funeral services will be held on Wednesday,October, 31, 2018 at 2:30 pm, at Schaffer Funeral Home, with Rev. Donald Luhring, officiating.
  
Burial with Military Honors conducted by VFW #3360 will take place at Riverside Cemetery.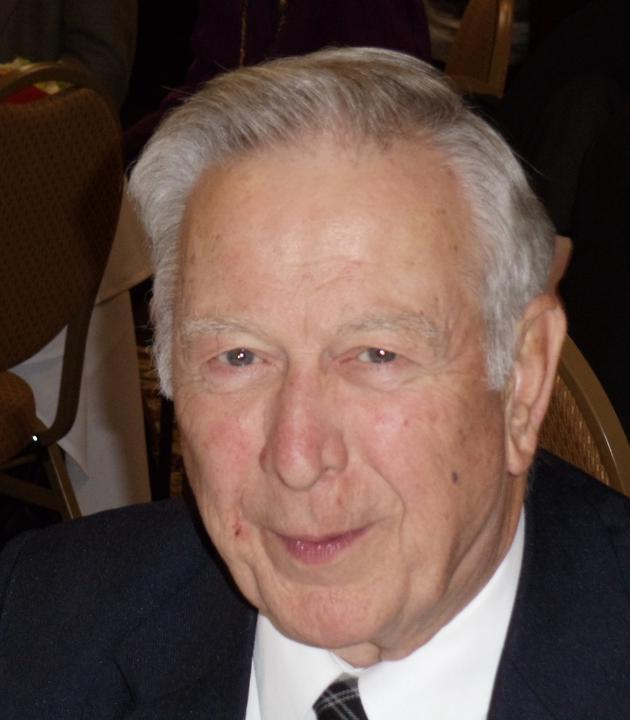 LTC (Ret) Ronald L. Salvador
Secretary 13th Engineer (C) Battalion Association
DECEMBER 21, 1932~
 AUGUST 25, 2018 (AGE 85)
Ron graduated from Linsly Military Institute in 1950 and the United States Military Academy at West Point in 1954
He was an Artilleryman assigned to 13th R&U Detachment of HQ in May 1957 as the Engineer supervisor for the new Camp Casey Power Plant still under construction. Ron than moved to Delta Co as the CO from January-August 1958.  He also served in Vietnam and retired from Active Duty in July 1975.
 In 1954, Ron married Georgianna Farmer of Wellsburg WV, his best friend and bride of 55 years.  Ron issurvived by two daughters, Debra (Dan) Street of Fairfax, VA and Diane (Don) Hutchison of Brilliant, OH; two sons, Ronald Jr (Nancy) of Doylestown, PA and Christopher (Kim) of Delaware, OH; a brother, Louis A Salvador of Pittsburgh, PA., six granddaughters and six grandsons; and eight great grandchildren.
Ron was the current Secuatary of our association and will be missed by all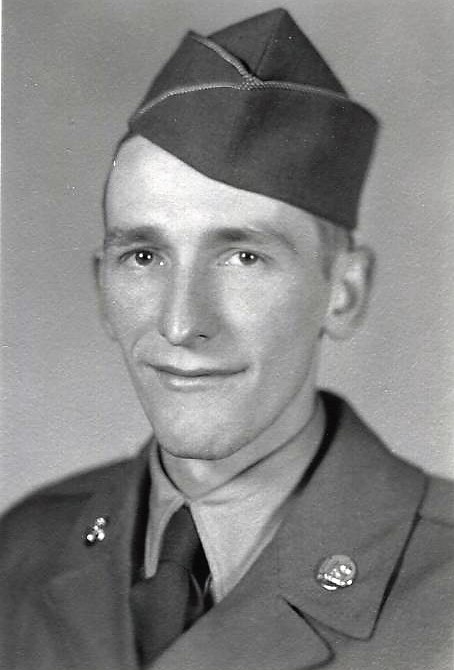 Donald G. Arp
NOVEMBER 6, 1928 ~ JUNE 11, 2018 (AGE 89)
Albuquerque, New Mexico
Donald G. Arp, 89, passed away on June 11, 2018. Don was born on Nov 6, 1928, in Lowellville, Ohio, the son of Gus M. and Minnie Boland Arp.
 He was a 1946 graduate of Lowellville High School, attended the college of Civil Engineering at Ohio Northern University, and was a registered Professional Engineer in Ohio and New Mexico.
Don leaves the love of his life, his wife Sophie Jane Sybelnik of Struthers, Ohio, whom he married on Nov. 14, 1953. He also leaves his sister, Phyllis (Charles) Jacobson of Lowellville; two daughters Sandra (Michael) Stoy of Placitas NM and Sharon Arp (Luis Paz) of Albuquerque; three sons, John (Deborah) and Douglas of Texas, and Gus (Sidney) of Rio Rancho; four grandsons, Mario and Alex Paz, and John Michael and David Arp; and one granddaughter, Alisha Paz; three great grandsons, Graysen, Braden and William Arp of Texas; and two great granddaughters, Alayna and Olivia Arp of Albuquerque.
Don was preceded in death by his parents; three sisters, La Verne Flora, Doris Burns, and Nevada Colonari; and two brothers, Robert and Kenneth.
Don was an Eagle Scout in Troop 75. He was a veteran of the Korean War, serving with the 13th Combat Engineer Bn. 7 Infantry Division 1951/52, returning home as a SFC with three battle stars and a Bronze Star Metal. Don was honorably discharged as First Sgt., 3rd Btn, 155 Rgt, 31st Inf. Div. at Camp Atterbury, Indiana on Oct. 15, 1952. He was a life member of The Korean War Veterans Assn. and VFW Post 501.
After nine years in home building, Don moved his family to New Mexico in 1962 to take a position as Project Engineer with NMDOT, retiring in 1990 as the District 3 Engineer in Albuquerque.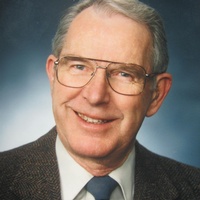 Dean C. Engel
1st Lieutenant 13th Engineer Combat Battalion, 7th Infantry Division
July 1, 1928 – March 11, 2018
Dean C. Engel, retired founder of Communication Sciences & Disorders, passed away March 11, 2018, in Grand Forks, surrounded by family. He was 90.
Dean Courtney Engel was born July 1, 1928 in Kenmare, ND to Otto and Gladys Engel. While Dean began his academic life in a small rural school, he demonstrated an early love of learning and was actively involved in multiple pursuits including sports, music, and Scouting, eventually earning the rank of Eagle Scout in 1944. He attended Minot State Teachers College, the University of North Dakota, Case Western Reserve and received a doctorate degree from the University of Minnesota.
Dean served 3 years in the Army as a 1st Lieutenant during the Korean conflict with the 13th Engineer Combat Battalion, 7th Infantry Division. He was awarded a Bronze star during his deployment on Pork Chop Hill.
After completing his military service, Dean came to the University of North Dakota in the mid-1950s seeking a graduate degree in speech.
Ten years later, in 1967, he returned to UND and founded the UND Department of Communication Sciences and Disorders, serving as the department's chair for its first 11 years.  He continued to build the department's undergraduate and graduate programs until his retirement as Professor Emeritus in 1993.
In 1983 Dr. Engel wrote the communication disorders departmental history, which is available at the Elwyn B. Robinson Department of Special Collections (https://commons.und.edu/departmental-histories/11/)
In 1988, to draw attention to inadequate faculty salaries, Dr. Engel established a limerick contest and offered his rusty 1973 Mazda RX2 as a prize for the winner. The limericks submitted were published in a book titled "The Dirty Shame" in the year 1988-1989. The North Dakota Conference of the American Association of University Professors prepared the publication.
Dr. Engel was a tall man, so tall that the next professor to occupy his office could hardly reach halfway up a cork board in the office.
He served as President of the North Dakota Speech-Language and Hearing Association and was elected a Fellow of ASHA. His work helped make UND a nationally recognized school of excellence in speech-language pathology and audiology. He retired from UND in the spring of 1993.
In his leisure time, Dean enjoyed fishing, boating and spending time with his family and dog at their lake cabin on beautiful White Earth Lake, MN.
Dean is survived by his wife, Katherine Jean Thomas of Thief River Falls, MN, children, Chris, Scott, Paul, Peter, Betsy, and grandchildren Caroline, Nicholas, and Max. He was preceded in death by his parents, Otto and Gladys Engel and his sister Jean Rohrer.
A memorial service was held Wednesday, March 13th at Amundson Funeral Home, Grand Forks, ND.
In lieu of flowers, memorials are welcome to the Dr. Dean C. Engel Scholarship Endowment, Department of Communication Sciences and Disorders, UND Foundation, Grand Forks, ND  58202. Please follow this link https://undalumni.org/pages/giving-search—school-of-as and search for the endowment using the last name "Engel."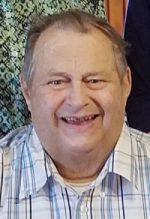 Richard "Dick" Gene Elwood
Pass Vice President of the 13th Eng (B) Asso Richard "Dick" Gene Elwood, 75, from Weyerhaeuser, Wis., passed on Sunday, Jan. 7, 2018. He served with the 13th Engineers in Korea from 1965 to 1966 with Company D. Dick was pass Commander of VFW Post 5780 in Weyerhaeuser for 13 years and 10th District Commander for four years. He served in many other positions. Whenever they (VFW) needed help with something, he was willing to help. He is survived by his wife, Diane; stepson Ken (Jodi) Silvernail; two very special grandkids, Jayton and LaBrya; a sister, Barbara (Jerry) Prorok; sisters-in-law, Donna Elwood and Karen (Rod) Thompson; brother-in-law David (Lynn) Wierzba; mother-in-law Gen Wierzba; nieces Jill, Ami, Kim and Valerie; and nephews Rick, Tony, Jason and Troy. Dick will be missed by all but will never be forgotten.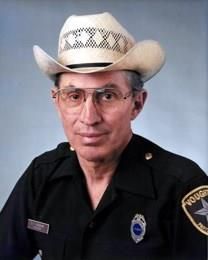 Kenneth Noel Burleson
November 29,1928 – May 18, 2016
Kenneth graduated from Smyer High School and received his Associates degree from Draughous Business
College. He was married to Pauline Fomey Burleson on December 25,1951 in DeQueen, Arkansas. Kenneth
worked in Protective Services for Vought Aircraft, as a fireman in Lubbock, farmer, and real estate agent.
Kenneth loved meeting and talking with anyone, a most congenial man!
Preceding Kenneth in death is his brother, B.R. Burleson.
He is survived by his wife, Pauline Forney; Sons, Kenny Burleson and David Burleson; Grandchildren Neeley
Duty, Jennifer Burleson, Sarah Sosebee, and Jeremy Burleson; Great-Grandchildren Declan, Jonah, and Piper
Duty, Trent Sosebee, and Kaydence Burleson.