Korea Military History Anniversaries in September
Sept. 5
1952: When a battalion of Chinese troops attacked a Marine outpost on Korea's "Bunker Hill," Pvt. 1st Class Alford L. McLaughlin rained down fire on the communists from two machineguns, which he fired from the hip. When the weapons would overheat, he would switch to his carbine and grenades. Although wounded and enduring painful burns from the hot barrels, he kept up his stand and by battle's end, accounted for some 150 dead Chinese soldiers and another 50 wounded. For his actions, McLaughlin was awarded the Medal of Honor.
Sept. 6
1950: When their listening post near Satae-ri, Korea is targeted by enemy artillery, their commanding officer orders the soldiers to withdraw from their post to safety. Machinegunner Cpl. Benito Martinez and Pvt. 1st Class Paul G. Myatt remain behind to cover the retreat, despite numerous calls from the CO to abandon their post and turns down an offer of a force to rescue the surrounded Americans. Martinez knew the only way his fellow soldiers would survive was if he continues to provide covering fire. The men hold off the enemy assault until the machinegun's ammunition is expended. Martinez then withdraws to a destroyed bunker and continues to hammer the communists with his Browning Automatic Rifle and pistol.
After a "magnificent stand" lasting six hours, Martinez has enabled his fellow soldiers to retake the position, but does not survive. He is posthumously awarded the Medal of Honor and PFC Myatt is awarded the Silver Star.
Sept. 8
1945: U.S. troops land at Inchon to establish a military transitional government and to prevent further Soviet expansion in Korea. A month earlier, the Soviet Union violated an agreement not to declare war on Japan and had invaded Japanese-held Korea. Following Japan's surrender, the new country was split at the 38th Parallel with the Russians administering the north and the Americans, the south. Five years later, North Korea will invade the South, once both superpowers have left the peninsula, to reunite Korea under the flag of communism.
Sept. 15
1950: Six years to the day after landing at Peleliu, Chesty Puller and his 1st Marine Regiment are among 40,000 troops to hit the beaches at Inchon, where the UN invasion catches the North Koreans by surprise. Gen. Douglas MacArthur's landing is a brilliant success that turns the tide of the war.
Sep. 20
1950: 12 Sikorsky HRS-1 "Chickasaw" helicopters of Marine Helicopter Squadron 161 (HMR-161) conduct the first combat landing of troops, landing over 200 Marines and their equipment on Hill 844 near Kansong, Korea.
Meanwhile, men of the 1st Battalion, 1st Marines charge up Hill 85, near Yongdungp'o. Leading the attack is 2nd Lt. Henry A. Commiskey Sr., running ahead of his Marines through heavy enemy machinegun and small-arms fire to reach the machinegun nest at the crest of the objective. Armed only with his pistol, he dispatches four enemy soldiers and grapples with a fifth until one of his Marines catches up and gives him another weapon to shoot the foe. Commiskey continues on to the next gun position, killing another two enemies and then rushes to the top of the hill, routing the enemy troops.
For his "valiant leadership and courageous fighting spirit," Commiskey is awarded the Medal of Honor.
Sept. 22
1950: Gen. Omar Bradley is promoted to General of the Army. Bradley is the ninth – and last – American officer to wear five stars. While serving as the first Chairman of the newly formed Joint Chiefs of Staff, Bradley will be instrumental in removing fellow five-star general Douglas MacArthur following his public clashes with the Truman Administration.
That same day in Korea, the Communists are in full-scale retreat after being outflanked by the landing at Inchon and the breakout of the Pusan Perimeter.
Sep. 25
1950: Following the successful landing at Inchon and capture of Kimpo Airfield, soldiers and Marines cross the Han River and enter Seoul. The following day, Gen. Douglas MacArthur declares that his forces have recaptured the South Korean capital.
Korean War Armistice was signed July 27, 1953.
Click to read
10 Korean War Facts You May Not Know
Click Here
CHECK OUT THE NEWSLETTER LINK ON THE TOP MENU. CURRENT AND PAST NEWSLETTERS AVAILABLE
Our purpose is to honor all Veterans who served with the 13TH ENGINEER COMBAT BATTALION, especially those who gave the Supreme sacrifice.  We wish to use this site to inform those who served of the opportunity to join the 13TH ENGINEER COMBAT BATTALION ASSOCIATION, post photos, share reunion information and help us locate our army buddies.
If You served in war or peace, we would be honored to have you as a member!
Please sign our GUEST BOOK using the link below.  You are important to us. Let your friends know you are out there!
How To Join
Click the button below and follow the form directions.
Dues $5.00 per year (paid two years at a time)

Membership includes
Newsletters 3 times a year (approximately 20 pages)
Members access to the website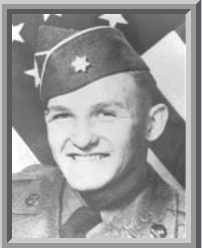 United States Army Medal of Honor recipient.
Corporal, U.S. Army, Company A, 13th Engineer Combat Battalion, 7th Infantry
Division
July 10, 1953
CURRENT MEMBERS PLEASE SEND YOUR DUES TO:
Make checks payable to
13TH ENGINEER (C) BN ASSOCIATION
MAIL CHECKS TO:
GENE REED-TREASURER
8833 PRAIRIE TRAIL
AVON, IN 46123-1453
Our President Arlie Ellis and Vice President Gene Reed and their spouses recently went to Indianapolis to check out Hotels and activities available for the upcoming 13th Engineer (c) Battalion reunion this next September in 2020.
As everything get finalized, we will post that information and have it in the newsletters.
Please tell your friends and old army buddies about this website. Look at the photos and check the company rosters for people with whom you may have served.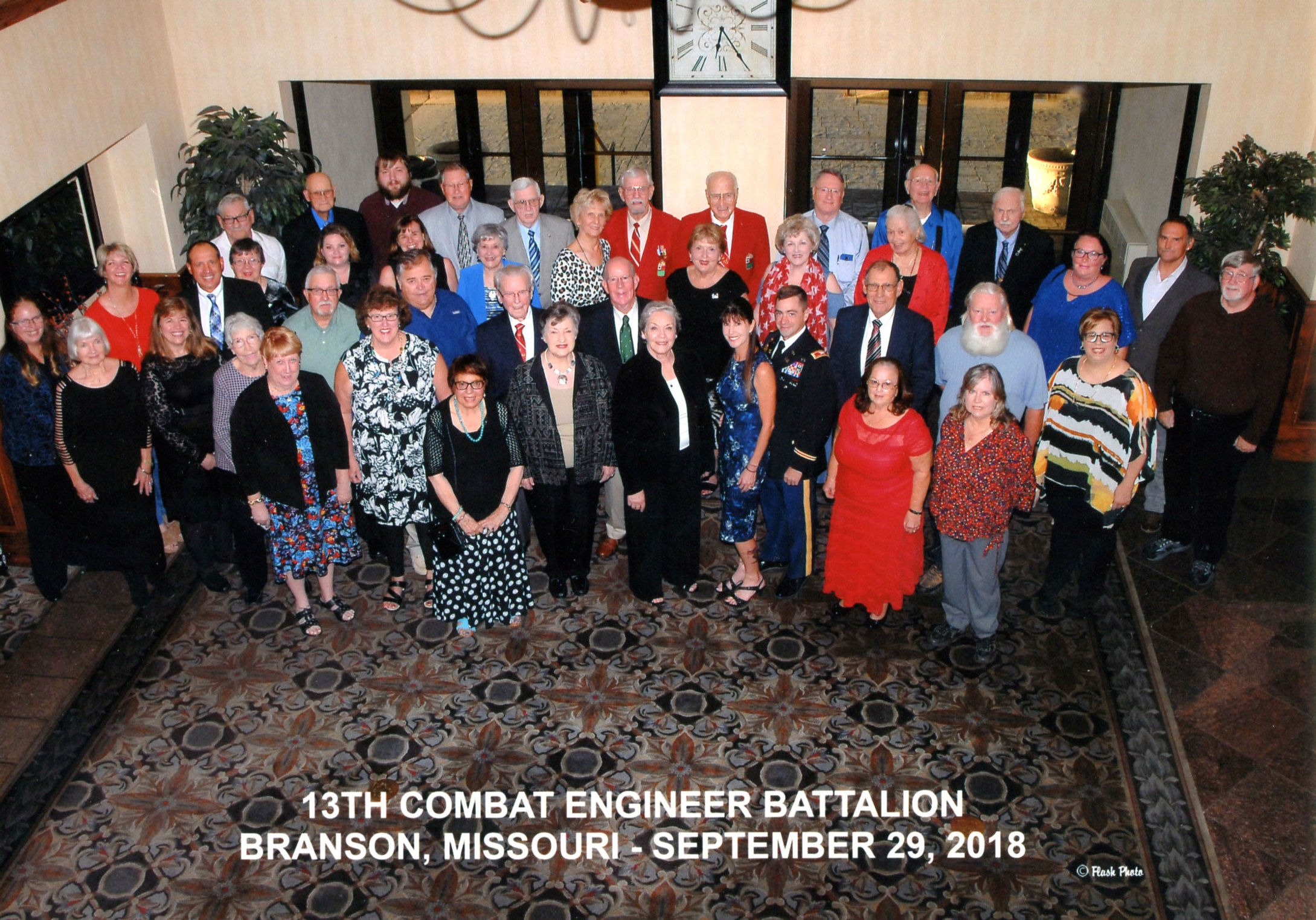 2018 Reunion Branson MO
© Photo by Flash Photo Branson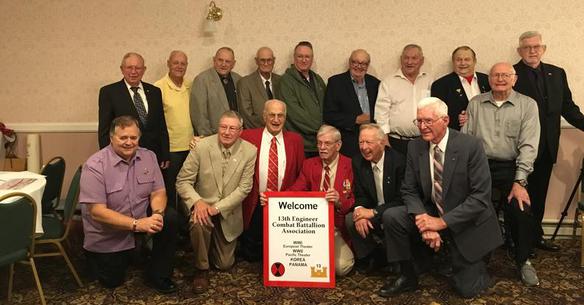 2016 Reunion The Dells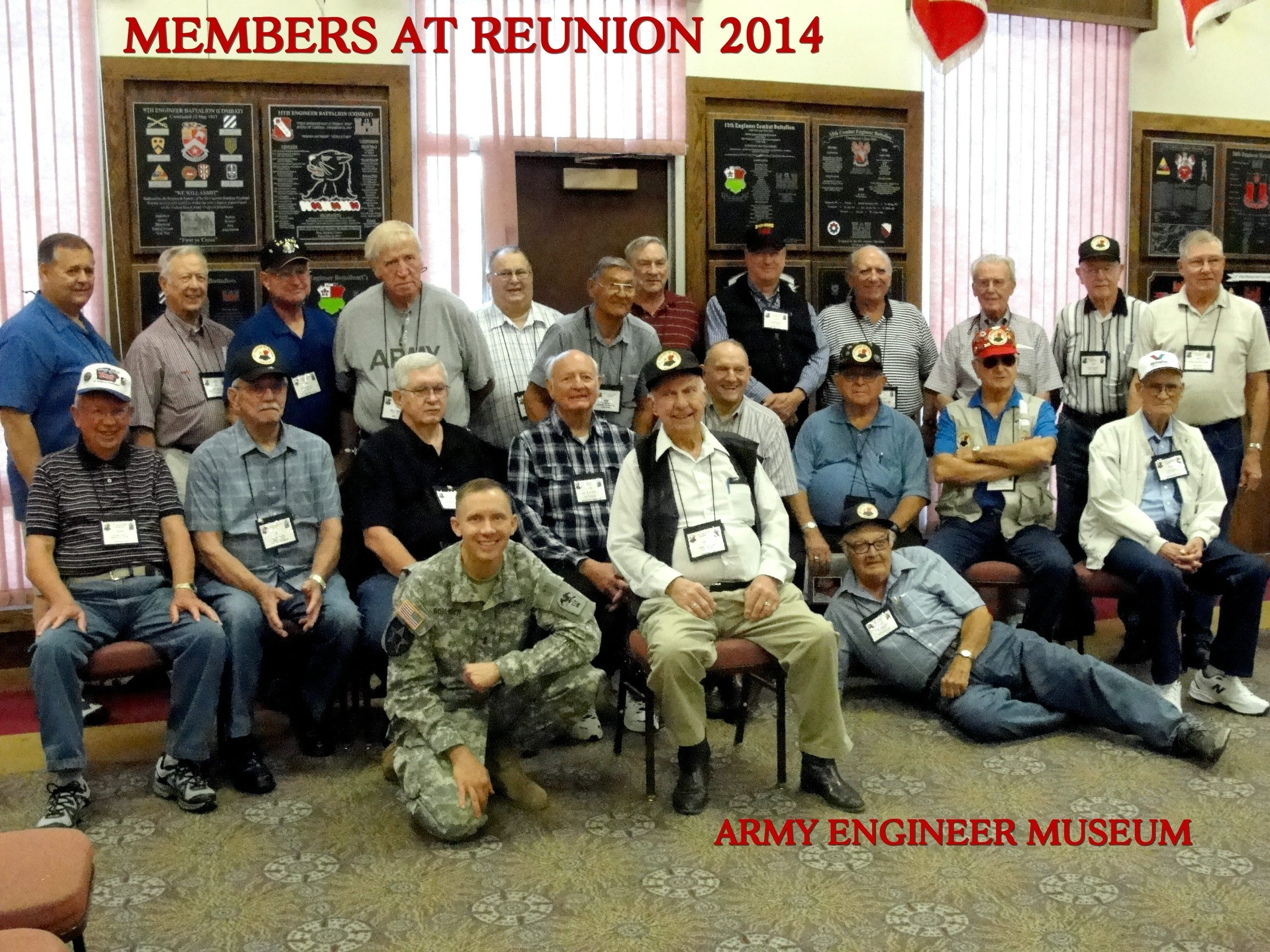 2014 Reunion Fort Leonard Wood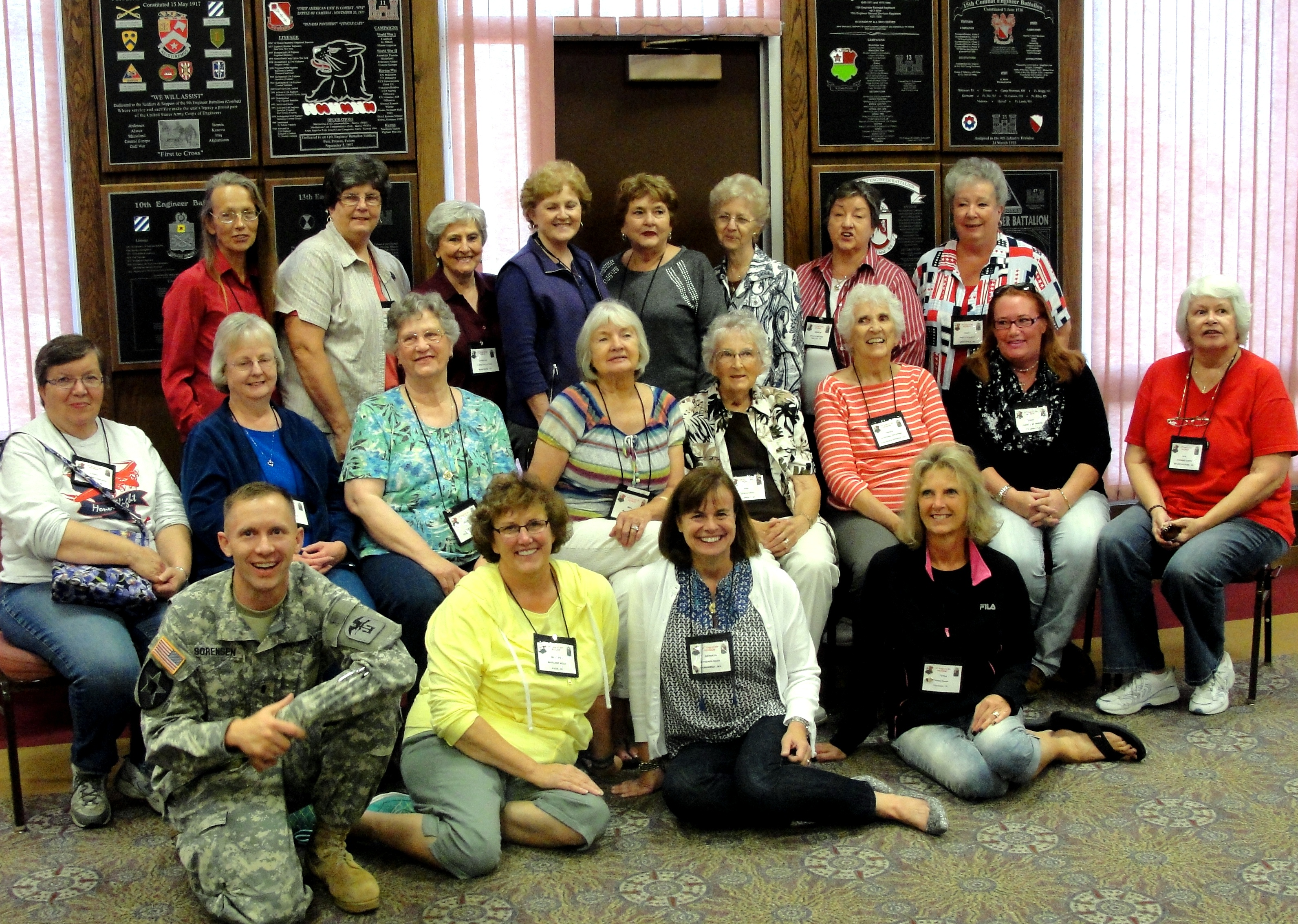 2014 Fort Leonard Wood Ladies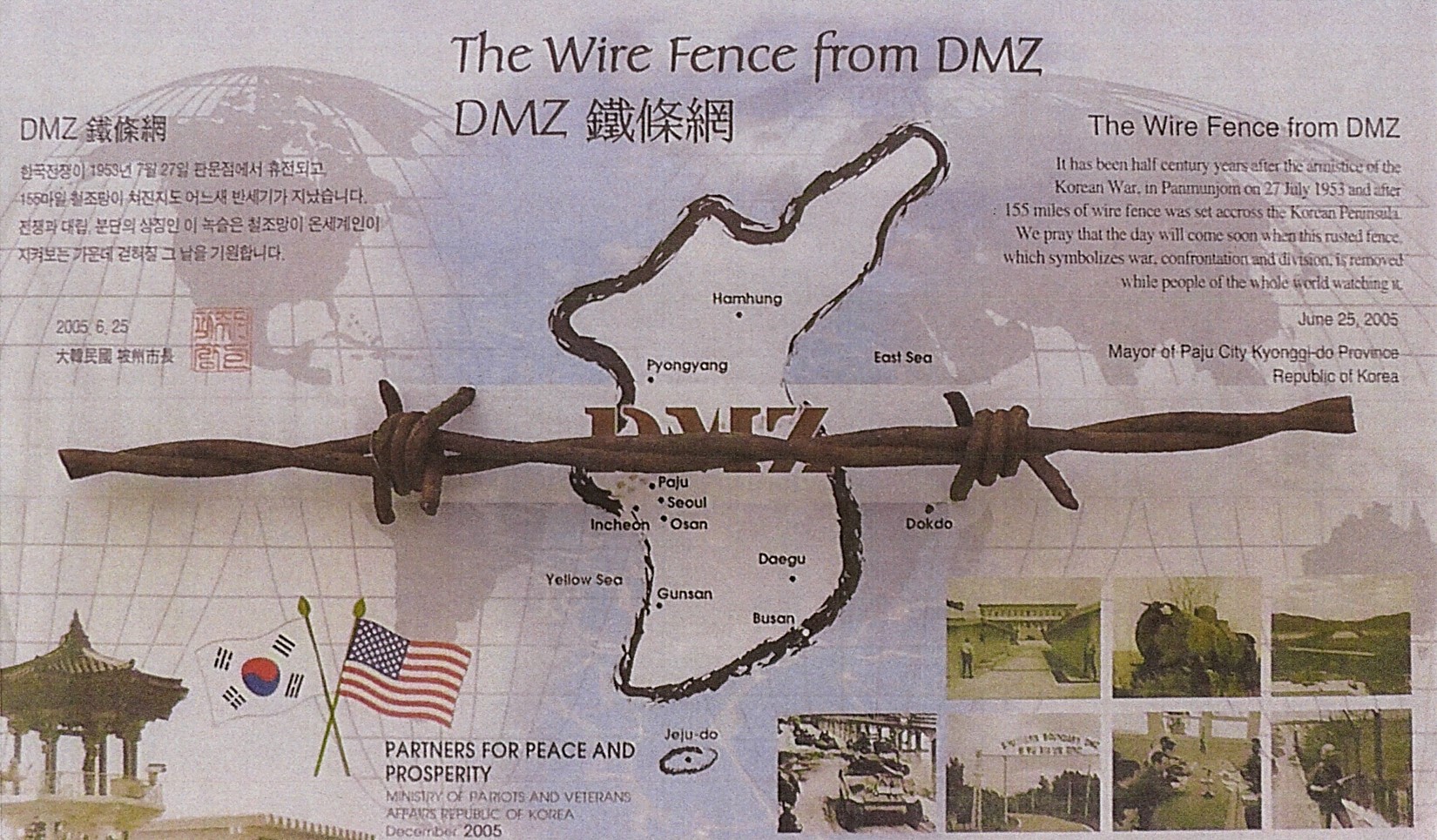 Wire From Fence on DMZ
" Welcome New Members "
William C. Anderson Served with Company D 55-56
Richard E. Schmidt  Ph.D. S-2 ,Recon Plt 1952