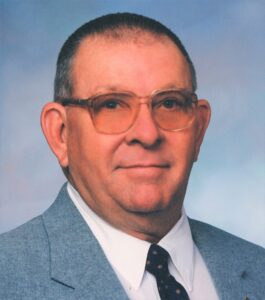 13th Engineer (C) Battalion 7th Infantry "B" Company 1945-1946
Carl Edward Reininger of Wentzville, Missouri died at the age of 93 on February 6, 2020 after a brief illness. 
Carl is survived by his two daughters, Janet Theiss of Wentzville, MO; Diane (Stan) Houk of Hayden, ID; five sons, Joe C. (Sandy) Reininger of Foristell, MO; Jim W. (Cheryl) Reininger of Wentzville, MO; John E. (David) Reininger of Cherry Valley, CA; Ray H. Reininger of Foristell, MO, Paul E. (Barb) Reininger of Fenton, MO; 22 grandchildren and 21 great-grandchildren.
Carl is preceded in death by his wife, Jane Josephine (Menne). Carl and Jane were married on November 7, 1953 at St. Theodore Catholic Church and had just celebrated 64 years of marriage at the time of her death in November of 2017. Also preceding Carl in death are his father, George Henry, mother Stella Marie (Maender) brothers Robert and Eugene, sisters Betty Beckett and Mary Reininger, one son-in-law, Thomas Theiss and one daughter-in-law, Kathy Reininger.
Carl was born in Palmyra, Missouri but grew up in St. Louis. He was a graduate of Christian Brothers College High School before serving in the Pacific Theatre during World War II. When Carl was discharged from the Army, he rejoined his family who had moved to Wentzville. After operating his own trucking business for a time, Carl became a member of the International Union of Operating Engineers Local 513, working most of his career at Nor-Vel Construction from which he retired in 1989. In his retirement Carl and Jane enjoyed traveling throughout the United States and continued their church and community activities well into their later years. Carl had long been active in the civic life of his community, most recently as honorary ambassador at large for Twin Oaks of Heritage Pointe Assisted Living where he resided for the last several years. As a longtime member and past commander of Wentzville American Legion Post 323, Carl was invited to become a member of The Society of Forty Men and Eight Horses, which is an independent, invitation only, honor society of American veterans and service members; more commonly known as The Forty and Eight. He was also a member of the VFW. In 2016, Carl was pleased and proud to be invited to make an Honor Flight to Washington D.C.
Carl was elected multiple times to the Wentzville R-IV School District Board of Education from the 1970s until 2002, ultimately serving 24 years as the district experienced the beginning of a long period of growth and expansion. In addition, he was a member of St. Patrick's Knights of Columbus; a regular volunteer for efforts of the St. Charles County Fair Board to reestablish the fair and secure property to provide a base of operations at this end of the county; and served on the Board of Directors for the Wentzville Senior Citizen Corporation for many years.
Carl was devoted to his family, his parish and a wide circle of friends. He loved all children and nothing made him happier than to be holding a baby, especially a new great-grandchild. His hobbies included gardening, welding and woodworking. Carl found the most satisfaction in growing or making things that he could gift to family and friends. Memorial donations may be made to St. Patrick's Catholic Church, The Honor Flight Network or Wentzville American Legion Post 323.