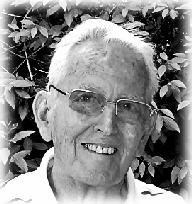 13th Engineer (C) Battalion 7th Infantry "H&S" Company 1951 – 1952
CHARLES "BUD" KERNER Age 90, passed away surrounded by his family on October 14, 2017.
Beloved husband of Nancy Kerner (nee Haas) for 65 Years. Loving father of Ann Saddel (Chuck), John Kerner (Wendy), L. Teal Mercer (William) and Karen Lucas (Roy). Brother of Anne Rooney (James), Robert (Connie), Walter (Eleanor) and the late Jean Ewald (Robert).
He is also survived by his 10 grand-children, 8 great grand-children, nieces, nephews and dear friends.
Mr. Kerner taught mathematics, and coached soccer at Lower Merion High School and Delaware County Community College.
He was also a US Army Korean War Veteran.