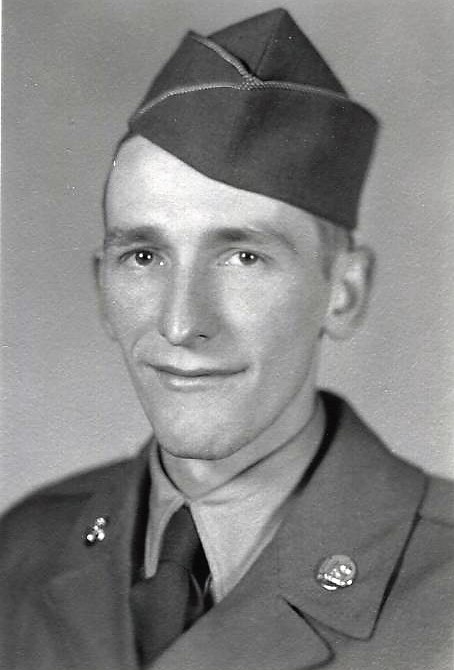 NOVEMBER 6, 1928 ~ JUNE 11, 2018 (AGE 89)
Albuquerque, New Mexico
Donald G. Arp, 89, passed away on June 11, 2018. Don was born on Nov 6, 1928, in Lowellville, Ohio, the son of Gus M. and Minnie Boland Arp.
He was a 1946 graduate of Lowellville High School, attended the college of Civil Engineering at Ohio Northern University, and was a registered Professional Engineer in Ohio and New Mexico.
Don leaves the love of his life, his wife Sophie Jane Sybelnik of Struthers, Ohio, whom he married on Nov. 14, 1953. He also leaves his sister, Phyllis (Charles) Jacobson of Lowellville; two daughters Sandra (Michael) Stoy of Placitas NM and Sharon Arp (Luis Paz) of Albuquerque; three sons, John (Deborah) and Douglas of Texas, and Gus (Sidney) of Rio Rancho; four grandsons, Mario and Alex Paz, and John Michael and David Arp; and one granddaughter, Alisha Paz; three great grandsons, Graysen, Braden and William Arp of Texas; and two great granddaughters, Alayna and Olivia Arp of Albuquerque.
Don was preceded in death by his parents; three sisters, La Verne Flora, Doris Burns, and Nevada Colonari; and two brothers, Robert and Kenneth.
Don was an Eagle Scout in Troop 75. He was a veteran of the Korean War, serving with the 13th Combat Engineer Bn. 7 Infantry Division 1951/52, returning home as a Sergeant First Class with three battle stars and a Bronze Star Metal.
Don was honorably discharged as First Sgt., 3rd Btn, 155 Rgt, 31st Inf. Div. at Camp Atterbury, Indiana on Oct. 15, 1952. He was a life member of The Korean War Veterans Assn. and VFW Post 501.
After nine years in home building, Don moved his family to New Mexico in 1962 to take a position as Project Engineer with New Mexico Department of Transportation (NMDOT), retiring in 1990 as the District 3 Engineer in Albuquerque.