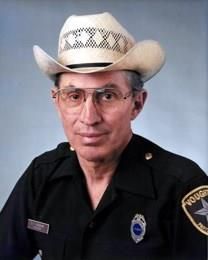 November 29,1928 – May 18, 2016
Kenneth graduated from Smyer High School and received his Associates degree from Draughous Business College.
He was married to Pauline Fomey Burleson on December 25,1951 in DeQueen, Arkansas.
Kenneth worked in Protective Services for Vought Aircraft, as a fireman in Lubbock, farmer, and real estate agent.
Kenneth loved meeting and talking with anyone, a most congenial man!
Preceding Kenneth in death is his brother, B.R. Burleson.
He is survived by his wife, Pauline Forney; Sons, Kenny Burleson and David Burleson; Grandchildren Neeley Duty, Jennifer Burleson, Sarah Sosebee, and Jeremy Burleson; Great-Grandchildren Declan, Jonah, and Piper Duty, Trent Sosebee, and Kaydence Burleson.