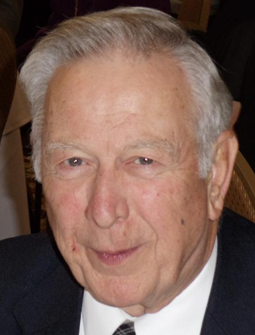 Former Secretary 13th Engineer (C) Battalion Association
DECEMBER 21, 1932 ~ AUGUST 25, 2018 (AGE 85)
Ron graduated from Linsly Military Institute in 1950 and the United States Military Academy at West Point in 1954
Ron was an Artilleryman assigned to 13th R&U Detachment of HQ in May 1957 as the Engineer supervisor for the new Camp Casey Power Plant still under construction.
Ron than moved to Delta Co as the CO from January-August 1958.
He also served in Vietnam and retired from Active Duty in July 1975.
In 1954, Ron married Georgianna Farmer of Wellsburg WV, his best friend and bride of 55 years. Ron is survived by two daughters, Debra (Dan) Street of Fairfax, VA and Diane (Don) Hutchison of Brilliant, OH; two sons, Ronald Jr (Nancy) of Doylestown, PA and Christopher (Kim) of Delaware, OH; a brother, Louis A Salvador of Pittsburgh, PA., six granddaughters and six grandsons; and eight great grandchildren.
Ron served as Secretary of the 13th Engineer Combat Battalion Association and will be missed by all.