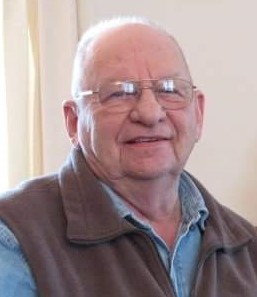 Passed away on February 27, 2019 at Logan Acres in Bellefontaine.
Mark was born on October 21, 1932 in Dunkirk to the late Lorenzie Hamilton and Ruth Ann (Black) Lay. On February 5, 1956 he married Janet Evelyn Gray and she preceded him in death on October 9, 2008.
Surviving are 2 daughters; Ruth Ann (Steve) Rudowski of Plain City and Lisa Lay of Mt. Victory. 1 sister; Donna Hayes of Oxford, Alabama. Numerous nieces and nephews.
He was preceded in death by 2 sisters: Alice Hankins and Mildred Mathewson. 2 brothers; Paul "Gene" Lay and Robert Lay Sr. 1 sister-in-law; Starling Jordan.
Mark was a 1950 Dola High School graduate. He was a U.S. Army Veteran, serving during the Korean Conflict and fighting in the Battle of "Pork Chop Hill". After the conflict, Mark worked several jobs but retired from Super Food Services after 27 years. Mark was attending the Rhinehart Methodist Church in Mt. Victory and a member of the V.F.W. Post 6817 where he served as a past Quarter Master.
He enjoyed going to the Plaza Inn every morning for coffee with the "Coffee Group" and talking with the staff. Mark enjoyed doing word puzzles and was an avid reader in his free time. He loved to read up on history and studying the bible.