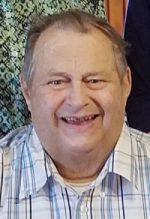 Passed on Sunday January 7, 2018
Past Vice President 13th Engineer Combat Battalion Association
Dick was Past Vice President of the 13th Engineer Combat Battalion Association. 
Richard "Dick" Gene Elwood, 75, from Weyerhaeuser, Wis., passed on Sunday, Jan. 7, 2018. 
He served with the 13th Engineers in Korea from 1965 to 1966 with Company D. Dick was past Commander of VFW Post 5780 in Weyerhaeuser for 13 years and 10th District Commander for four years. 
He served in many other positions. Whenever they (VFW) needed help with something, he was willing to help. 
He is survived by his wife, Diane; stepson Ken (Jodi) Silvernail; two very special grandkids, Jayton and LaBrya; a sister, Barbara (Jerry) Prorok; sisters-in-law, Donna Elwood and Karen (Rod) Thompson; brother-in-law David (Lynn) Wierzba; mother-in-law Gen Wierzba; nieces Jill, Ami, Kim and Valerie; and nephews Rick, Tony, Jason and Troy. 
Dick will be missed by all but will never be forgotten.